1 vertical wooden board, 1 wood stand, 22 playing pieces, 2 Gobsmackers, instructions.

Position plugs face down. Each player places a plug in the center hole spaces.
Player
1 studies the front of the board and then rotates it 180 degrees to
face Player 2. Player 1 takes a game plug, looks at the pattern, and
fits the plug into the game board from the back without looking at the
front of the board. NOTE: A PLUG MUST BE PLACED NEXT TO AT LEAST TWO
OTHER PIECES; EITHER VERTICALLY, HORIZONTALLY, OR DIAGONALLY.
When a player creates "3 in a row" of same shape or color, the opponent
scores a point! Play continues back and forth until all holes are filled
with the highest score winning.




Safety Warnings
WARNING - Choking Hazard - Small Parts Not suitable for children under 3 years. Small parts may be swallowed.
Shop here :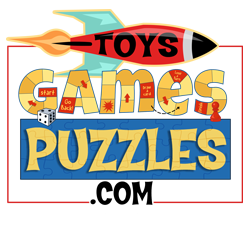 To buy this product, please click on the options above, and you will be redirected to
ToysGamesPuzzles.com