106 numbered cards, instructions.
Place four cards from the deck (two rows of two cards) face-up. In turn, players try to add one of their cards to the four cards in the middle, so that a mathematical equation (addition, subtraction, multiplication, or division) is formed using two horizontally or vertically adjacent cards.
Safety Warnings
WARNING - Choking Hazard - Small Parts Not suitable for children under 3 years. Small parts may be swallowed.
Shop here :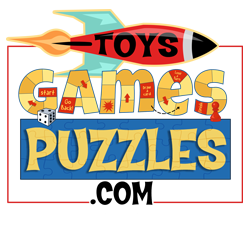 Please click the TGP icon to be transferred to our shopping partner ToysGamesPuzzles.com,
Thank you