1 8 x 8 x 1.5 inch wooden playing board,
16 wood/metal spheres,
1 counter,
instructions.
Choose a color, set up the board and in turn, move any bearing ONE space. Then complete TWO moves by moving 1 bearing 2 spaces or 2 bearings 1 space each. Each player must complete the full number of moves for their turn unless they can win in fewer moves. The first to line up all 4 bearings of their chosen color in any direction, or in the 4 corners, wins the game.

Safety Warnings
WARNING - Choking Hazard - Small Parts Not suitable for children under 3 years. Small parts may be swallowed.
Shop here :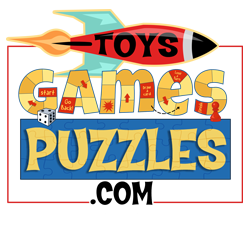 Please click the TGP icon to be transferred to our shopping partner ToysGamesPuzzles.com,
Thank you