1 8.75 x 8.75 x 2.5 inch wooden playing board, 28 wooden buildings, 1 cathedral, instructions
You are a land owner in medieval times. Remove all the buildings from the walled city playing surface and divide up the pieces by color.In turn, position the largest of your pieces on the board. If you are able to surround an opponent's piece, it is removed from the board and given back to your opponent to play. The goal is to put back more of YOUR pieces than your opponent as a players unused pieces are deducted from their score.
Safety Warnings
WARNING - Choking Hazard - Small Parts Not suitable for children under 3 years. Small parts may be swallowed.
Shop here :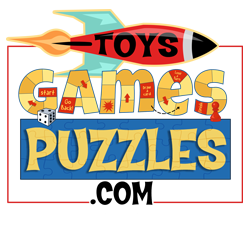 Please click the TGP icon to be transferred to our shopping partner ToysGamesPuzzles.com,
Thank you